At the Airport
Passenger Services
Whether you are traveling alone or with loved ones, our amenities at Boston Logan International Airport are designed to help improve your travel experience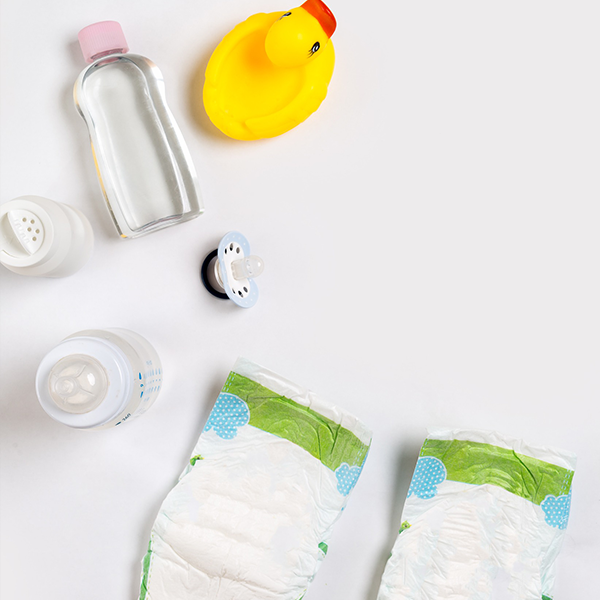 All men's and women's restrooms are equipped with folding changing tables.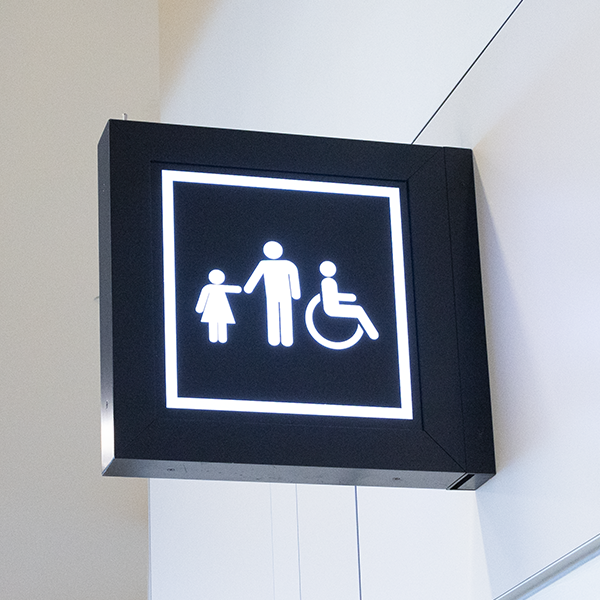 Assisted-Care/Family Restrooms
Assisted-care restrooms are located pre- and post-security in all terminals. Assisted-care restrooms include a toilet, a sink and a folding changing table. Many also include an electrical outlet.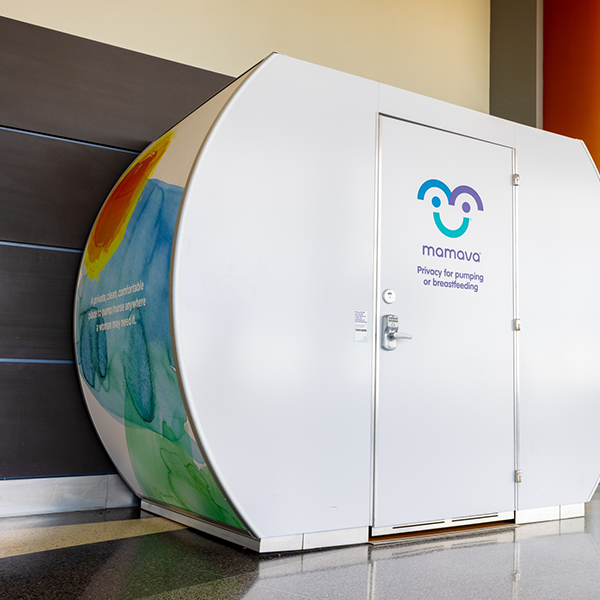 Nursing/nursery rooms are available in each terminal. Nursery rooms include a changing counter, a fold-down seat, a sink or wipes, and many also include an electrical outlet. Boston Logan also has Mamava suites in Terminals B, C and E.
Family Travel
Boston Logan's Kidport play areas offer fun-filled space for little travelers and give parents and caregivers a place to unwind before or after a flight.
The Terminal A Kidport is located post-security in the Satellite building by Gate A18.

The Terminal B Kidport is located post-security in the retail corridor in the direction of Gates B30 to B36. 

The Terminal C Kidport is located post-security in the area prior to Gate C25.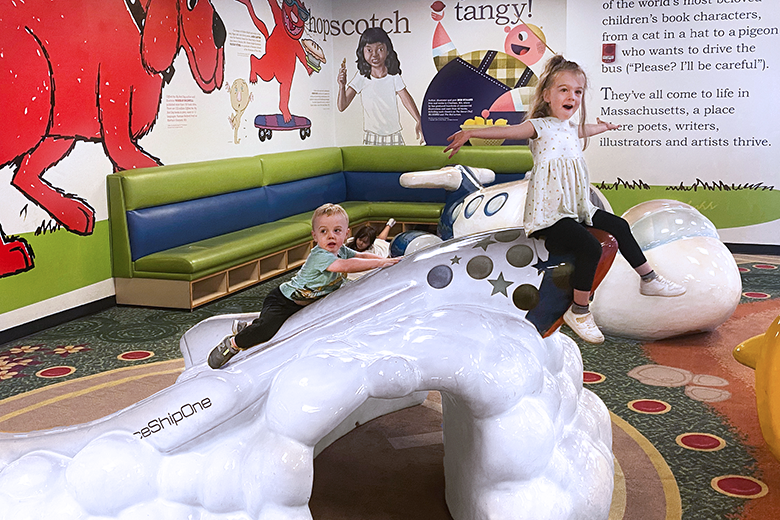 Family Travel
Boston Logan's Sensory / Calming Room is located in Terminal E and offers a quiet, calm and relaxing space for passengers who need it. Created in collaboration with the New England Center for Children (NECC), the room has many features to offer a multi-sensory calming experience, including:
Interactive Tactile Stations 

Airplane Simulation Room

Light Therapy 

Soothing Sounds and Music

Relaxation Pods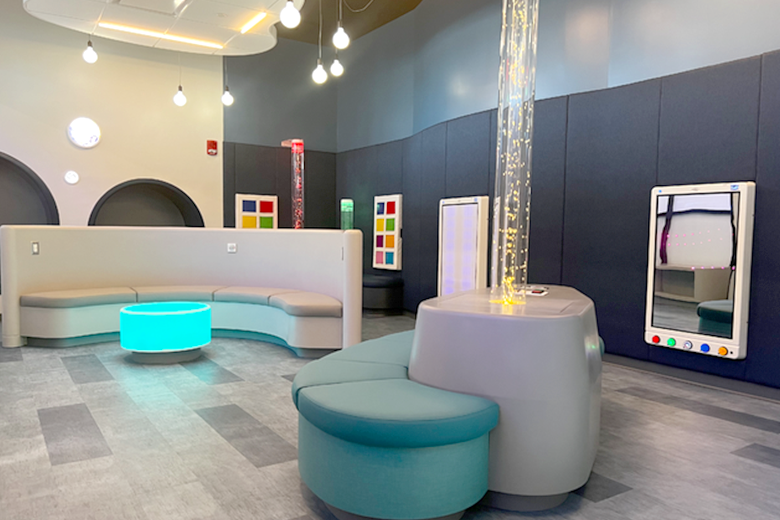 Military Travel
At Boston Logan, we offer a variety of resources to assist members of the military and their families.
USO New England at Boston Logan gives members from all branches of the service a quiet, comfortable place to relax when traveling through Boston.
USO New England Center at
Boston Logan International Airport
Phone: 617-561-1634
USO Terminal C
(Located on the lower level past the American Airlines Credit Union and toward the hallway to Terminal E)
Military Meet and Greet Program 
Customer service agents assist families in welcoming their loved ones home or saying their goodbyes to those on active deployment.
All program requests should be submitted using the form below, with a minimum of 48 hours' advance notice.
Please contact the Customer Service team at Meetandassist@massport.com at least 48 hours in advance.
Additional Resources:
Free rides on Logan Express buses for active-duty members of the U.S. military.
Admission to airline lounges or other military benefits vary by carrier; please check with your airline for more information.
The Transportation Security Administration (TSA) provides accommodations for U.S. military personnel, including information on security screening and packing tips.
Massport works with the larger airport community to ensure members of the military get the appropriate assistance when needed.
Traveling with Pets and Service Animals
Please check with your airline and the TSA regarding policies on traveling with pets before flying. If you're traveling with your pet as a carry-on or transporting them via cargo, they should be crated or secured in a holder at all times in the terminal. Trained K-9 teams from the Massachusetts State Police and the TSA are working throughout the terminals, so we ask that all pets remain crated or in holders while in the airport
Animal relief areas are located in each terminal post-security, and on the Arrivals-level curb outside of every terminal. Please see our interactive map for each location.