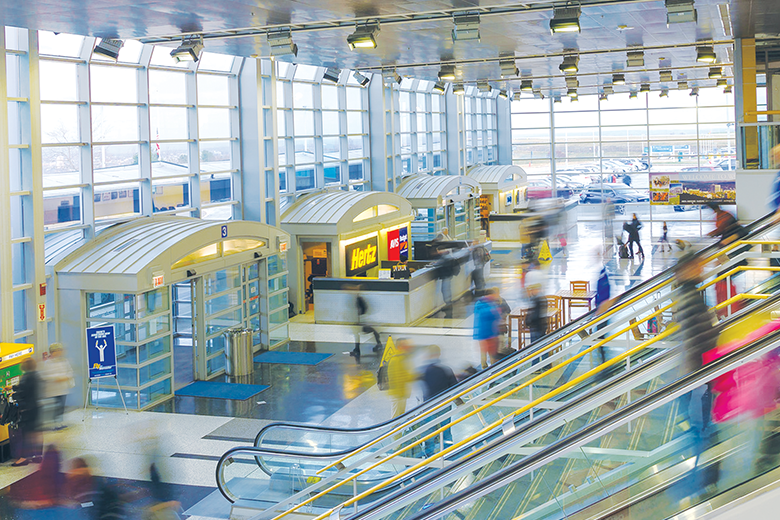 Worcester Regional Airport is located on top of Tatnuck Hill. With an elevation of 1,000 feet, the airport provides a scenic view of downtown Worcester and other surrounding hills. On a clear day, you can even catch a glimpse of Boston's tallest buildings from a distance.
The airport terminal, which opened in 1993, has all the amenities you'll need as an airline passenger under one roof. It is easy to navigate, allowing travelers to check in at the first floor lobby, go through the TSA checkpoint on the second floor, and arrive at the passenger holdroom/gate area in a matter of seconds.
While at the airport, you can take advantage of our FREE Wi-Fi, grab food and drinks from Mirage Express and Lounge, check out our airport exhibits, and charge your electric vehicle at the Main Parking Lot.